All Donations goto Audrianna's Butterfly Garden and to help start the Audrianna's Foundation
Savings Account for Audrianna where donations can be Made
M&T Bank
50 Laurel Mall
Hazle Township, PA 18202
(570) 450-7830
F*CK CANCER T-Shirts can be purchased for $18 with shipping for sizes s-xxl and $20 for 3x or 4x just click the paypal button!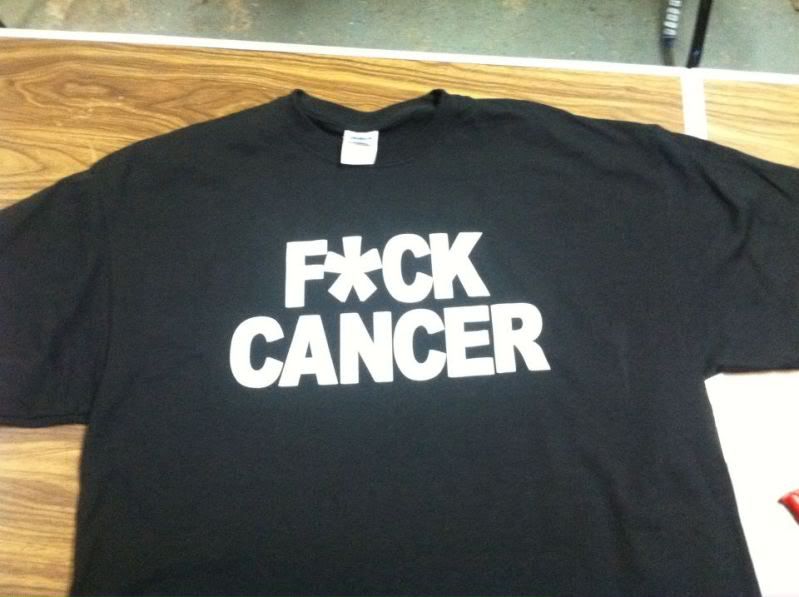 /

Friday, March 19, 2010
Waiting Sucks!!!!
Well we waited all day for the Doctor to call us and NOthing not a damn word grrrrrrrrrrrrrr.The worst part of this Horrible nasty god forsaken disease is the waiting. Waiting to know if the biopsy came back as cancer, waiting to know if the chemo is working, waiting to know if the 8hr surgery for the tumor disection worked,waiting to see if the stem cell transplants worked,waiting waiting waiting grrrrrrrrrr. It seems like in the last year ALL we have done is wait!I am so sick of waiting i could screammmmmmmmmmmmmmmmmmmmmmmmmmmmmmmmmmmmmmmmmmmmmmmm! I just want to know if my baby is Better,I just want to be able to say to her YOU DID IT, YOU BEAT CANCER!! Dammit i don't want to wait anymore and now i have to wait till Monday, sigh. I know that just because they tell us she is N.E.D. doesnt mean she is out of the woods, it doesnt mean it cant come back, BUT it does mean its gone for NOW and now is all we can ask for. In the world of pediatric cancer, or any life threatening pediatric disease for that matter all we can do is live for the NOW and never take anything for granted. If you child feels good that day, you feel good that day.What i learned through this Journey is live for today because tomorrow may not come and maybe thats why the waiting drives me so crazy, what if im so busy waiting that i miss something important in her life! Ughh im in a really bad, scared, cranky mood and maybe i just need to take my pissy ass to bed! Night all xoxo thanks for keeping up with us!