All Donations goto Audrianna's Butterfly Garden and to help start the Audrianna's Foundation
Savings Account for Audrianna where donations can be Made
M&T Bank
50 Laurel Mall
Hazle Township, PA 18202
(570) 450-7830
F*CK CANCER T-Shirts can be purchased for $18 with shipping for sizes s-xxl and $20 for 3x or 4x just click the paypal button!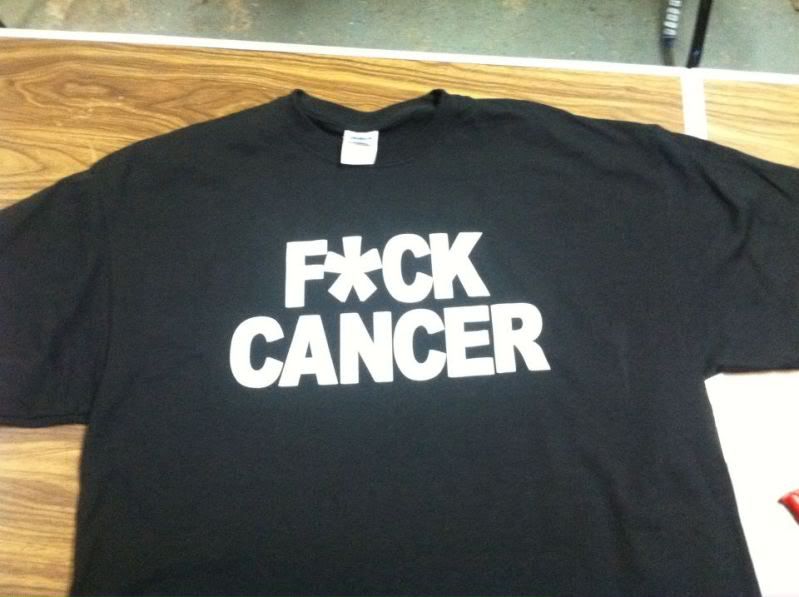 /

Tuesday, March 30, 2010
Bad Night
Audrianna had a very bad night the chemo she is recieving right now is very harsh and the pain in her belly was very bad.She is on a Dylaudid Pain Pump and it still wasnt helping her, the doctors say the pain she is having is Like when a diabetic has Neuropathy in there feet except its all over her body and 100 times worse:( I have Neuropathy from my diabetes and i know how bad i hurt so i cant even imagine the pain my baby is going through right now:( Today they have upped her pca so that her dose of Dylaudid is double what she was getting last night and it seems to be helping some but she is still complaining about the belly pain. The doctors still havent decided what course of treatment they are going to use to fight these 2 new tumors, they are consulting the Childrens Hospital of Philadelphia where Audrianna recieved her stem cell transplants and the Childrens Oncology Group to see which is the best course of action for her.One of our Docs is very blunt and always give you the news straight forward and told us yesterday that since she already underwent 2 stem cell transplants if the MIBG Therapy didnt work then we would be taking her home to let her be a kid for as long as she could before she got to sick to play with her sister:( I am hoping and praying that this doesnt happen and this therapy works for her. I dont know how to do this, i dont know how to start preparing myself that this might be the end so im going to keep looking forward and not think that way because she is a Fighter, she fought so hard to get here she can fight to kick it again. As her mom Im TERRIFIED that i may lose my child but i also know that i cant let her or her sister see that and i have to smile and go on with life because thats what she needs from me. No matter how upset i am this is about my girls not about me. I will try and update more later i need to get back to the room and sit with her during her chemo, thank you all for your kind words and prayers we love you!