All Donations goto Audrianna's Butterfly Garden and to help start the Audrianna's Foundation
Savings Account for Audrianna where donations can be Made
M&T Bank
50 Laurel Mall
Hazle Township, PA 18202
(570) 450-7830
F*CK CANCER T-Shirts can be purchased for $18 with shipping for sizes s-xxl and $20 for 3x or 4x just click the paypal button!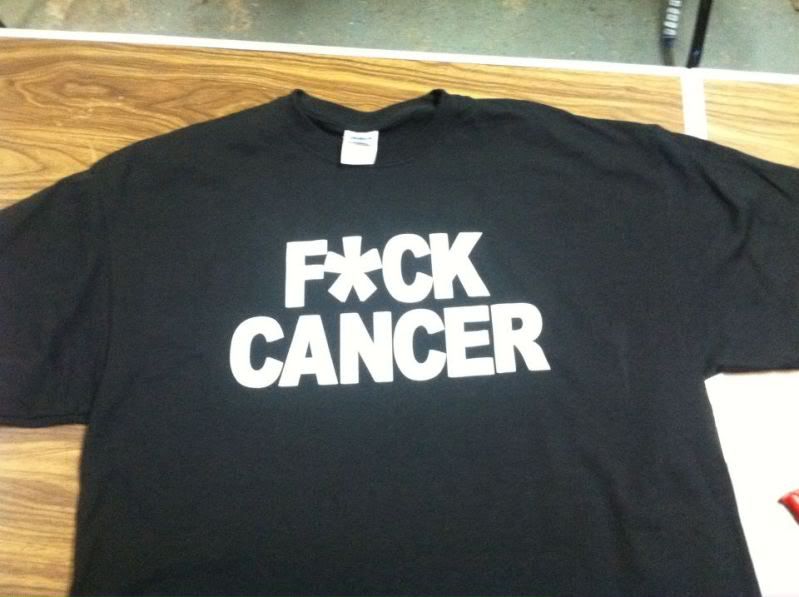 /

Monday, August 22, 2011
Day 4 of Hospital Stay
So its been 4 days since we were admitted for Audrianna's Surgery and yes i say WE because i am here too every step of the way. The first 3 days were really bad, lots of pain and crying. We did have family visit which made her happy on the 3rd day and she even ate a lil bit for them and after they left she even got up and walked 6 whole steps!!!!!!!But then of course she pushed herself too far and she was in pain and crying all night and nothing was working and on top of the pain she also got the hives from the dylaudid which then turned to blisters on her butt and popped uugh she now has bandaids and antibiotic ointment everywhere, poor kid cant get a break!Finally around 930am she got another dose of benadryl and was able to fall into a restfull sleep till 2pm which was a great thing for her. We had a few visitors today which brightened up Audrianna's day, first our friends Andrea,Micheala and Family came to visit and brought Audrianna a really cool purse that has a monkey on it and even though they are battling cancer themselves they reached into there hearts and helped us and i am forever thankfull that i have wonderful friends/family like them in my life. After they left Dr.Tom visited and made Audrianna smile with his great smile and spikey hair,he is her all time favorite doc and i am so thankfull for him to because he always comes to make her smile!!! Then we had even more visitors...Reiley and her wonderful Aunt Sandy came to visit, they brought audrianna a kewl supergirl bag,balloons and some snacks....when they left she was smiling and happy and for me that makes my day great. Now we are having dinner, visiting with Nana and Poppa John and waiting for Uncle Denny and Kyra to get here so she can see her sister....hopefully the rest of the day continues to be Happy for us-:) Thank You All for your thoughts and prayers!!!!!!