All Donations goto Audrianna's Butterfly Garden and to help start the Audrianna's Foundation
Savings Account for Audrianna where donations can be Made
M&T Bank
50 Laurel Mall
Hazle Township, PA 18202
(570) 450-7830
F*CK CANCER T-Shirts can be purchased for $18 with shipping for sizes s-xxl and $20 for 3x or 4x just click the paypal button!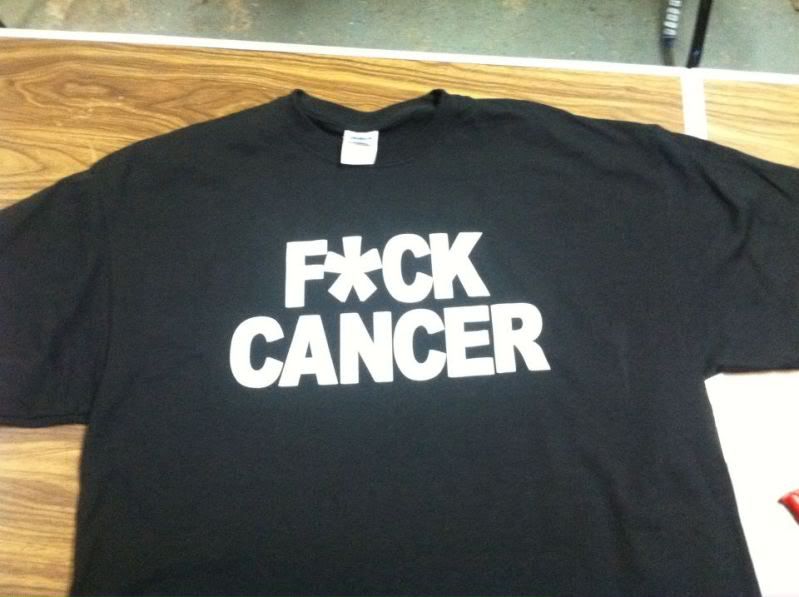 /

Friday, March 1, 2013
Hi Baby i cant believe its been 2weeks since the last time i held you in my arms,the pain i feel without you is unimaginable...i am so empty inside that i cant even cry.I promised you that i would make sure you had a wonderful celebration of life and i would have everyone wear bright colors and there would be balloons and happiness and baby there was, it was beautiful...when the balloons went up they actually looked like a butterfly flying away.I havent cried since that day and i think i only cried once then,now i just feel like there are no tears left because i am frozen inside..i wish i could cry because then maybe i would feel better letting it all out but i just can't,so instead i am keeping myself as busy as i can be,never stopping for long because i might have to feel and then id fall down. I am working on getting your butterfly garden done in the spring with 2 benches one from the monument company and a wooden one both if possible in the shape of a butterfly and engraved.I am also working on gettin your foundation going..i am determined to turn Audrianna's Wish into a 501-c and help other kids which is what you wanted. Right now i am also trying to get a Pediatric Cancer Awareness Bear made for September so that kids who are fighting this battle will have something special just for them to hold onto and the siblings who have lost someone to cancer can have something also...i of course ran into a few road blocks but do you think that will stop me? UMM NO because it wouldnt have stopped You and i can hear you in my head saying You can do this Mommy, get this bear made for me!!! I have so many plans and so many people already contacting me for fundraiser to help with the butterfly garden and then foundation that it just amazes me because so many people love/loved you, that gives me so much Joy to know that in the 6yrs you were with us you touched so many lives and you will NEVER be FORGOTTEN.........................................................................Last Night Your Friends at PennState Hazleton Held a Candle Light Vigil for You,Aunt Amy...Nana..Poppa John and Daddy went and it was very beautifully done they even decorated the Lion for you with flowers and butterflies...all the pictures were so beautiful...Mommy couldnt go because i was sick with bronchitis and well because i just couldnt handle one more thing baby...i couldnt go and have everyone telling me how sorry they were and how your in a better place and sit there with my fake smile and nod and say it's ok yes she is when i really just want to scream...IT'S NOT OK...IT WILL NEVER BE OK AGAIN AND SHE ISNT IN A BETTER PLACE DAMMIT THE BEST PLACE FOR HER IS IN MY ARMS AND SHE ISNT THERE...and that's what i have been screaming in my head for 2 weeks while my fake smile has been in place and my face has been saying other things............................................................................Kyra really Misses you, she talks about you all the time and sometimes the things she says are so heartbreaking that i feel like im dying...she told me that her heart is broken in a million pieces because she doesnt have a sister anymore, and she tells me everynight *You Know who i Miss Mommy...Audri* And then she says she is mad at the angel's because they took you to play with them and you should be here playing with her...i tried to tell her the angel's took you to make you better and that now you have hair again and your chunky again and have beautiful pink wings because your not sick anymore...Kyra is glad for all that but she still wants her sister back...she is really upset that her birthday is coming on march 7th and at her party on the 9th you wont be there to bounce with her at the bounce place....she told me all she wants for her birthday is you to come back....i wish i knew how to make this better for her baby but i dont...how can i make it better for Kyra when i dont know how to make it better for me??? Please send your love and strength to us so we can get through this....We Love You Butterfly!