All Donations goto Audrianna's Butterfly Garden and to help start the Audrianna's Foundation
Savings Account for Audrianna where donations can be Made
M&T Bank
50 Laurel Mall
Hazle Township, PA 18202
(570) 450-7830
F*CK CANCER T-Shirts can be purchased for $18 with shipping for sizes s-xxl and $20 for 3x or 4x just click the paypal button!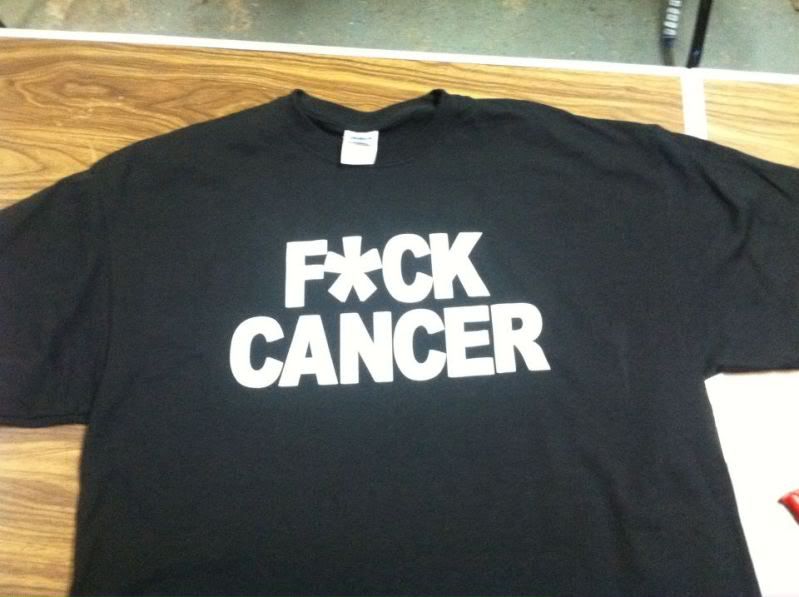 /

Monday, February 25, 2013
Cancer Sucks and we Miss You So Much!!!
Hi Baby..hope your having a wonderful time in heaven and that your surrounded by your friends and that your happy..We all Miss You So much. Kyra has been sleeping in mommy's bed ever since they took your hospital bed because she doesnt want to sleep alone in any other bed..it has been 10 days since your gone and we all keep expecting to hear your voice or see you walk into a room...I still wake up every 2hrs all night long IF i sleep at all because i hear your voice calling to me for medicine,I am glad your not in pain anymore but also angry that your not in my arms..The one thing i cannot stand and im about to scream if one more person says it to me is SHE IS IN A BETTER PLACE NOW grrr how can they say that, there is no better place for you then in my arms and baby i want you back so bad that sometimes i cant breathe from the pain of it...But i have my Fake smile on and im telling everyone im ok because thats what they want to hear...nobody wants to hear how sad i am or that i miss you so bad i want to lay down and die with you but i cant because your sister needs me and she needs me to be as strong for her as i always was for you...I wish i knew her as well as i know you..i feel like Kyra and i are strangers...yes we live in the same house but i dont really know her as well because she was always with Nana and i was always with you because you were so sick...so now Kyra and i are getting to know each other again.and we are working on not getting mad at each other over silly things because we are both so angry over missing you but so far we are doing great mostly because Kyra is a very good kid and she loves everyone which she learned from her big sister...her capacity to love is just as big and just as beautiful as yours was.Thank You for that baby,for helping your sister be the beautiful person she is today...Your brother Bret and His Fiance Lizz got Kyra a hello kitty from build a bear and they put your voice recording in it, the one where you tell her you love her and she is your best sister...everytime she squeezes that and i hear your voice it hurts so bad because i know i'll never hear your voice in person again But in another way its the perfect gift because once the pain isnt so raw,the fact that we can hear your voice everytime kyra hugs her hello kitty is a wonderful gift.Everywhere i turn there are pieces of you, i opened the freezer to see if there was anything to make for dinner tonight and your alfredo pasta fell out at me,it was like you were telling me you were hungry...all i could do was cry and put it back and then go lay down and cry...the littlest things take away my ability to function like a normal human being...I can be fine all day, I can go on TV and talk about you and stand on stage at a fundraiser to help raise awareness BUT let me look at a corndog or a sausage dog which you loved and i fall down into a puddle...I havent been able to touch a candy bar since the morning after you died and i found the bite size twix bar in my hand under your pillow..i know that was something you sent me but i cant bring myself to eat the candy bars in our room because they were yours...even kyra doesnt want them because she says they were Audri's mommy...Same with your pasta nobody will touch it because it was YOURS and we all feel like if we leave it there you will come back for it!!!!! Again not a rational thought but right now there arent many rational thoughts in this house except the one that we are all think...WE MISS YOU BABY AND WISH YOU WERE HERE!!!!!!!!!!