All Donations goto Audrianna's Butterfly Garden and to help start the Audrianna's Foundation
Savings Account for Audrianna where donations can be Made
M&T Bank
50 Laurel Mall
Hazle Township, PA 18202
(570) 450-7830
F*CK CANCER T-Shirts can be purchased for $18 with shipping for sizes s-xxl and $20 for 3x or 4x just click the paypal button!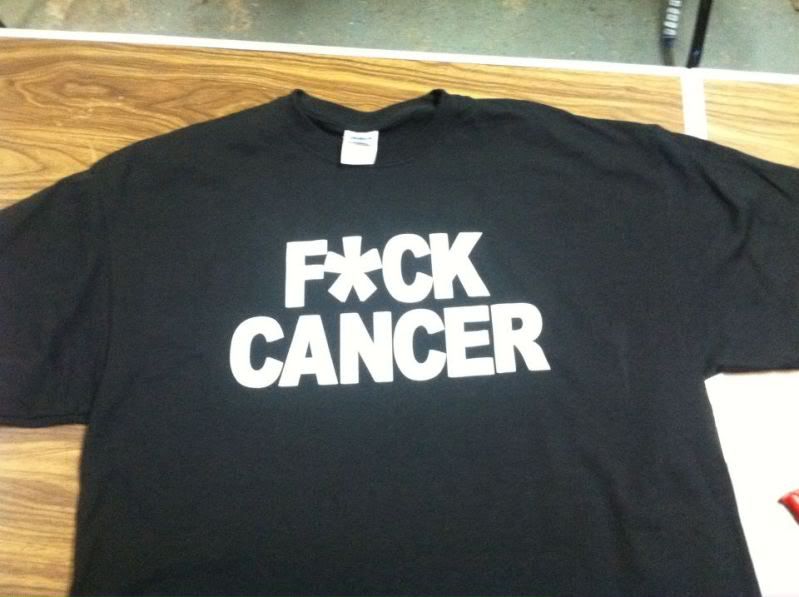 /

Wednesday, February 20, 2013
Lost in Space
Hi Baby we miss you,its been 5days since you were taken by this horrible disease and ripped from our arms to play with the Angel's.Mommy feels so lost without you,im barely sleeping/eating only when im so hungry the pains in my belly force me to eat and even then i feel nauseaous most of the time. Baby it has been you and me for so long that i dont know how to function without you,when i do sleep i wake up hearing your voice calling me and i jump up going what do u need baby does your belly hurt do u need benadryl and then i realize Your not there,im talking to air and i start crying all over again...everytime that happens i feel like my heart is being ripped out over and over but i wouldnt make it stop because then i wouldnt hear your sweet voice................Your sissy is having a very hard time with you being in heaven,she told me she is mad at god for taking you to play with the angel's because she needs you here to play with her and its not fair...she's right its not fair,none of this is fair dammit you should be here with kyra to celebrate her 5th birthday in 2weeks,she is so upset that you wont be there to watch her cut her cake,open her presents or play with her because so many times you celebrated your birthdays together....instead of 2 parties we would have one big one in the middle since kyras birthday is march 7th and yours is may 7th...kyra wants a monster high party and cake and she is mad you wont get to see it...i told her you would see it from heaven and that you would be there in her heart,but i have a hard time understanding that and im the adult so i know kyra is having a very hard time understanding those words and they arent giving her much comfort.This saturday which is only 4days away we are having a celebration of your life baby and i have printed so many pictures of you that i dont even know how to hang them all at this point,i dont think there was one moment of your life that wasnt captured on film and its so hard to just pick my favorites when they are all my favorites because your in them. We have 200 balloons in pink,purple and gold coming so we can do a balloon release and weather permitting we are also going to have doves flying which i know you would love. We were going to have a procession of motorcyles but Your making it snow on saturday i know you are so i told the bikes to wait till spring because i dont want anyone to get hurt while honoring your life. In the spring we are going to do a memorial run to raise money to help with your butterfly garden and your bench and it will be done the day we dedicate the garden which i know is going to look amazing! Ok baby i need to go and try and close my eyes again because of the really bad headache forming behind them but ill be back and we can talk again...I love you close to my heart and all the way to the angel's and back audrianna!!!!!!!