All Donations goto Audrianna's Butterfly Garden and to help start the Audrianna's Foundation
Savings Account for Audrianna where donations can be Made
M&T Bank
50 Laurel Mall
Hazle Township, PA 18202
(570) 450-7830
F*CK CANCER T-Shirts can be purchased for $18 with shipping for sizes s-xxl and $20 for 3x or 4x just click the paypal button!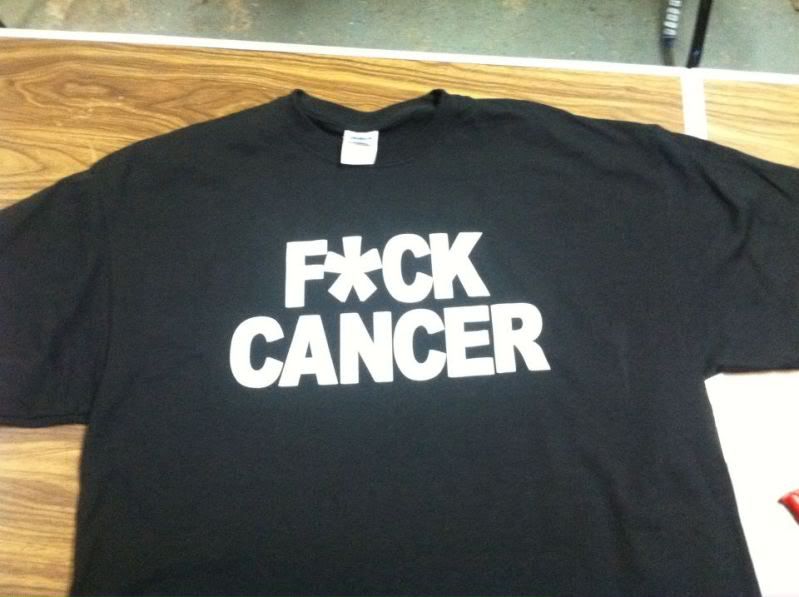 /

Saturday, April 24, 2010
Very LonG Week
Well we are home after a very long week and of course Audrianna didnt sleep all night because she is still on hospital time!Mommy is very tired and audri is awake and as soon as she opened her eyes she asked to go with her Poppy for the day so YAY mommy gets a bit of a break but i still have to go pick kyra up from Nana's house so i can spend the day with her.Today is our one full day home and then Sunday night we go back to the hospital to be checked in for ALL OF NEXT WEEK again for the 2nd round of this chemo. Next week is going to be very hard since Audrianna is going to get 2 chemos at the same time and the one makes her very sick and she will have to be hooked up to a pain pump the whole time to keep her comfortable.I am not looking forward to next week, watching her suffer really is the worst part of all of this. I am glad she went with her poppy today, he took her to Knoebels Amusement Park so she can ride the rides and be a kid for the day since its opening day! It's all she has been talking about for a month and i thought we were taking her but since she hasnt seen her grandparents all week she wanted to go with them and i let her so i could get laundry done to go back to the hospital and i could spend some alone time with her sister. Ok off to shower and go pick-up kyra!!!!!