All Donations goto Audrianna's Butterfly Garden and to help start the Audrianna's Foundation
Savings Account for Audrianna where donations can be Made
M&T Bank
50 Laurel Mall
Hazle Township, PA 18202
(570) 450-7830
F*CK CANCER T-Shirts can be purchased for $18 with shipping for sizes s-xxl and $20 for 3x or 4x just click the paypal button!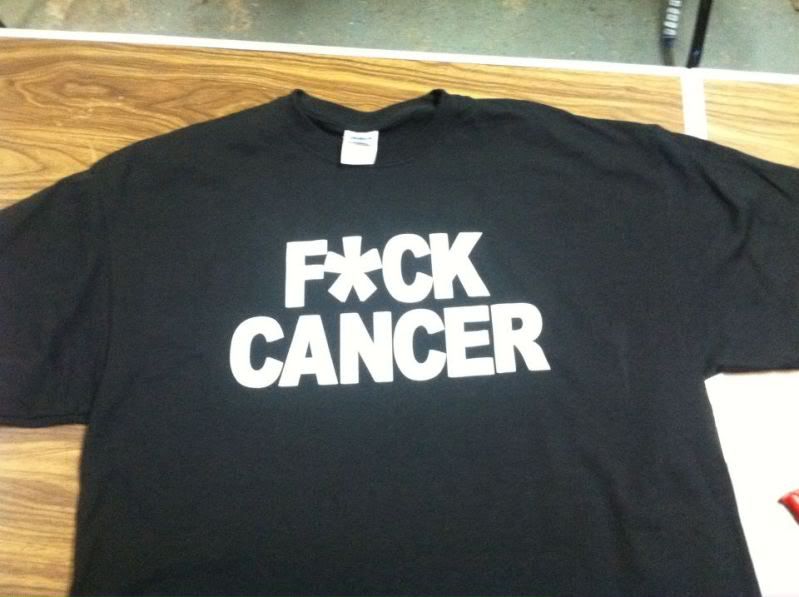 /

Monday, April 19, 2010
Calm Now
Ok now that Audrianna has recieved pains meds and is sleeping i have had time to calm down and stop hating the world.It's very hard to watch your child suffer and not be able to do anything about it. Not only is she in pain and suffering but the boredom is driving her crazy, she cant stand being locked in this room.The doctors have decided that if she does ok through the night then she can take a portable monitor with her to the playroom with her nurse so she doesnt have to be locked in the room for the whole 5 days!!!!!! Thank You God for listening because otherwise we were both going to lose our minds.These rooms are small to begin with and then when you cant leave they get even smaller. I have been trying to keep her positive all day and give her things to occupy her mind but mostly it didnt help:(I am really just praying she has a quiet night and tomorrow she can take a walk to the playroom and make herself happy because i cant stand seeing her sad! I am hoping i can sleep tonight,we have a very nice nurse name Meg buti am still uncomfortable having a nurse sitting in the room while i try and sleep,sigh,guess i need to get over myself.Ok i am going to try and get some sleep before audrianna wakes up crying for me because im not laying in her bed. Night all keep praying for us!Love Audrianna and her Mommy!