All Donations goto Audrianna's Butterfly Garden and to help start the Audrianna's Foundation
Savings Account for Audrianna where donations can be Made
M&T Bank
50 Laurel Mall
Hazle Township, PA 18202
(570) 450-7830
F*CK CANCER T-Shirts can be purchased for $18 with shipping for sizes s-xxl and $20 for 3x or 4x just click the paypal button!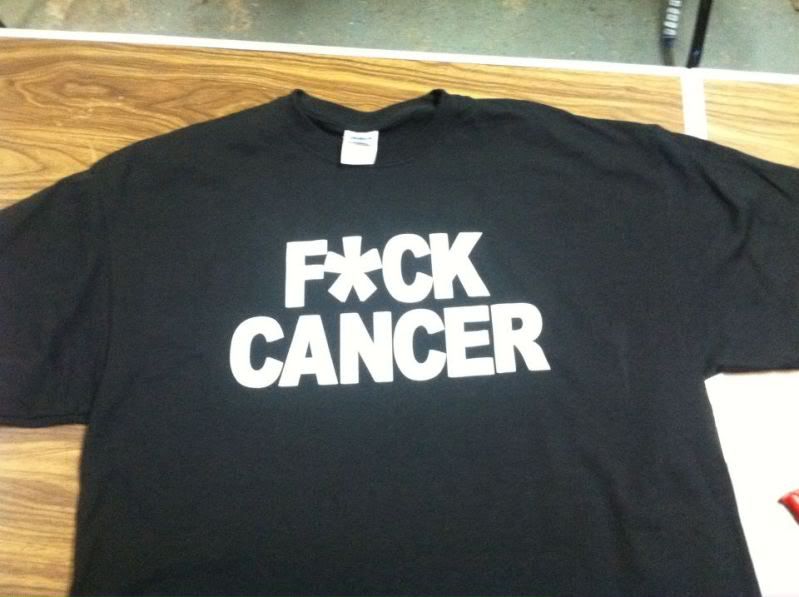 /

Monday, April 19, 2010
GRRRRRRRRRRR HOSPITALS
Ok so we were told to checkin to the hospital sunday night so that her chemo could start bright and early monday morning...YEAH RIGHT. Her chemo orders were messed up so they didnt start it till 2p, GRRRRRRRRRRRRRRR i am so frustrated. Oh and then they tell us oh by the way this is a continuous 96hr chemo and she cant leave her room because she has to be on the monitor for the next 4 days straight omg im ready to hang someone right now.SOOOOOO on top of all that we have to have a nurse in the room round clock 24/7 which means no privacy whatsoever uughh uughh uuggh. I feel like crying,audrianna is crying and this stay is already crap!!!