All Donations goto Audrianna's Butterfly Garden and to help start the Audrianna's Foundation
Savings Account for Audrianna where donations can be Made
M&T Bank
50 Laurel Mall
Hazle Township, PA 18202
(570) 450-7830
F*CK CANCER T-Shirts can be purchased for $18 with shipping for sizes s-xxl and $20 for 3x or 4x just click the paypal button!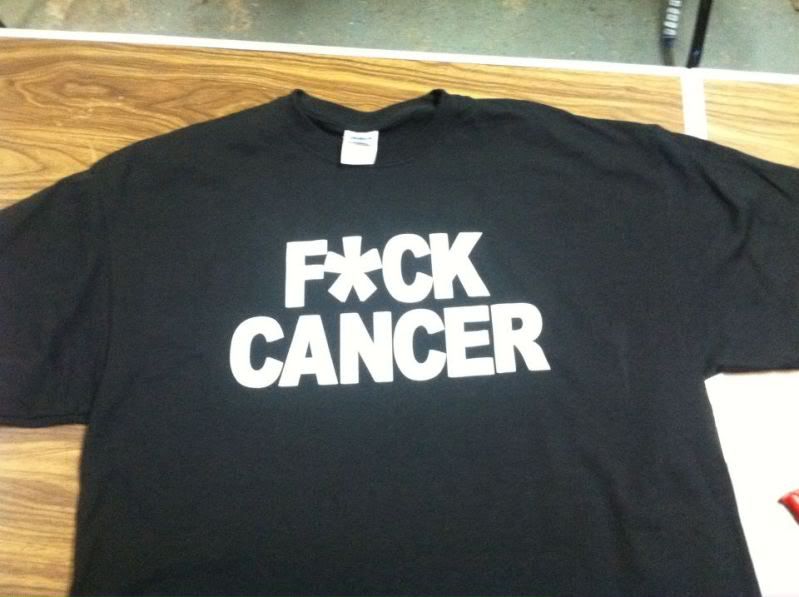 /

Thursday, May 27, 2010
Day 4 of chemo
Yesterday was just as horrible as the day before. The day started out ok and she played with her nurse and had a good day, then the chemo pain started and she was beyond miserable. My parents brought Kyra to visit again and audrianna wanted her in the room one minute and wanted her gone th next,then poor Kyra cries because she has to leave and audri cries and im torn in 2. It sucks when you have to leave one child behind to take care of another, i pray everyday that Kyra wont grow up to hate me for leaving her or resent her sister because i had to!My mom tells me Kyra is a baby she isnt going to remember any of this but the mom part of me says she is 2yrs old and she breaks my heart when i have to leave her even though i know her grandparents take great care of her, sigh, mommy guilt sucks!Audrianna needs me right now she is sick and in pain all the time and i cant cut myself in 2 no matter how much id like to find a way to do just that. Today is the last day of this cycle of chemo and now audrianna has a high fever and they are going to start Iv antibiotics and hope the fever passes overnight, if not we will prolly be here for the weekend,sigh just one more holiday spent in here. Our trip to disney is next friday so im really hoping that the fever passes and she stays well so we can go because she is so looking forward to it and we need time as a family to just be *Normal* She had a smile a mile wide today when she got a package from Stephanie in the mail today from KanesChicBoutique!!! Stephanie sent audrianna and kyra each a beautiful minnie mouse dress with there names embroidered on them and audri had to try hers on and show all the nurses and take pictures with everyone lol it was the best feeling to see her so happy!!!Then of course she got sick and asked for medicine and went to sleep, thankfully she is sleeping peacefully now, but i doubt she will make it through the night asleep because she has a horrible cough that keeps waking her up. Please everyone pray for a good night and for her fever to pass and stay gone!If we get out of here tomorrow ill post the pics of her in her dress.