All Donations goto Audrianna's Butterfly Garden and to help start the Audrianna's Foundation
Savings Account for Audrianna where donations can be Made
M&T Bank
50 Laurel Mall
Hazle Township, PA 18202
(570) 450-7830
F*CK CANCER T-Shirts can be purchased for $18 with shipping for sizes s-xxl and $20 for 3x or 4x just click the paypal button!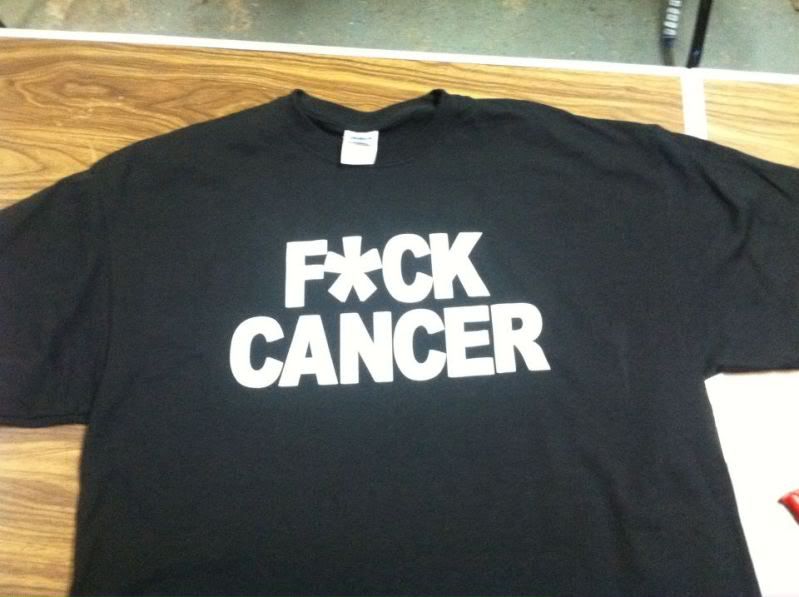 /

Tuesday, May 25, 2010
Chemo SUCKS!!!!!
Audrianna is having a very hard time with this chemo:( she is in alot of pain and really miserable. First day of chemo they couldnt get her pain meds right and she screamed for 8hours straight, hit me, kicked me, threw me out of her room and then screamed for me to come back uughh it was HORRIBLE! Today is day 2 of this nasty round of chemo and the day started out ok because they increased her meds but as the day went on the pain got worse and she got upset and miserable again and screamed at everyone to leave her alone when my family came to visit she threw them out of her room. Now she has finally screamed herself to sleep again:( This is the worst part, the part where i cant make it better, where nothing i do or say helps her past the pain and i feel so helpless and worthless,as her mom i should be able to make everything better BUT unfortunately i cant make cancer better no matter what i do:(I pray everyday for the strength just to get through to the next day and for her to fight this and get well, please god answer my prayers already!