All Donations goto Audrianna's Butterfly Garden and to help start the Audrianna's Foundation
Savings Account for Audrianna where donations can be Made
M&T Bank
50 Laurel Mall
Hazle Township, PA 18202
(570) 450-7830
F*CK CANCER T-Shirts can be purchased for $18 with shipping for sizes s-xxl and $20 for 3x or 4x just click the paypal button!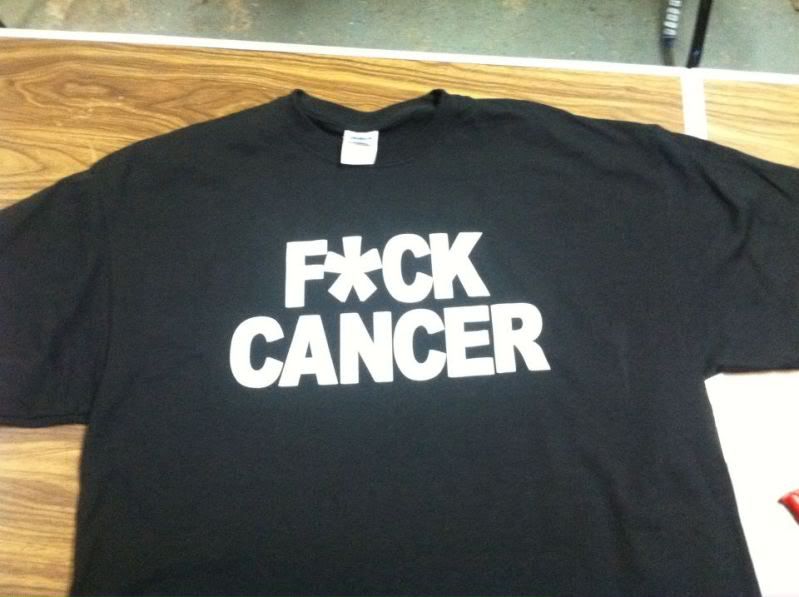 /

Wednesday, July 20, 2011
Ct Scan
Audrianna had a CT Scan on Tuesday the 19th and today the 20th her doctor called me with the results. ANY Cancer parent knows you never get GOOD results withing 24hrs, i knew as soon as the hospitals number came up that something was wrong and i was right...Her Doctors saw a spot/nodule on the scan and were worried enough to push her to the top of the list and get an MIBG Scan setup for thursday the 28th BEFORE they called me. I am terrified of relapse, there is no known cure for relapsed neuroblastoma and the fight is even harder and my god im not sure she can handle a harder fight then the last one!!!!I am walking around in an emotional haze right now, all i can think is my baby looks great, she has gained weight, has a tan,been being a normal healthy kid for almost a year while she was N.E.D. and now they think its back omg how do i tell her she has to go through this again?? How do i tell her she has to get another broviac, has to have more chemo, has to spend time away from her sister aka her best friend...how do i explain any of this to a 5yr old when i cant even comprehend it?? I am a basket case right now and i refuse to tell her anything till we get the results of the MIBG and if she has relapsed i will do what i did last time and sit my baby down and tell her she has cancer and its back and expalin all the treatments step by step and ill do it all calmly with lots of hugs and smiles while im dying inside. I will put on my brave fake smile and make sure she is OK and her sister is Ok and hope to god the Happy Pills the doctor gave me work enough to keep that fake smile in place through all of thise!!!! I am hoping with all that i have in me that there was a shadow on the scan, or she has some type of viral infection making her lymphnodes become enlarged or anything other then relapse dammit and do you know how messed up it is that ANY PARENT has to WISH for infection rather then cancer?? Bangs Head off Desk....FUCK YOU CANCER, LEAVE MY FRIENDS AND MY BABY ALONE!!!!!! I WISH CANCER WOULD GET CANCER AND DIE!!!!!!!!!