All Donations goto Audrianna's Butterfly Garden and to help start the Audrianna's Foundation
Savings Account for Audrianna where donations can be Made
M&T Bank
50 Laurel Mall
Hazle Township, PA 18202
(570) 450-7830
F*CK CANCER T-Shirts can be purchased for $18 with shipping for sizes s-xxl and $20 for 3x or 4x just click the paypal button!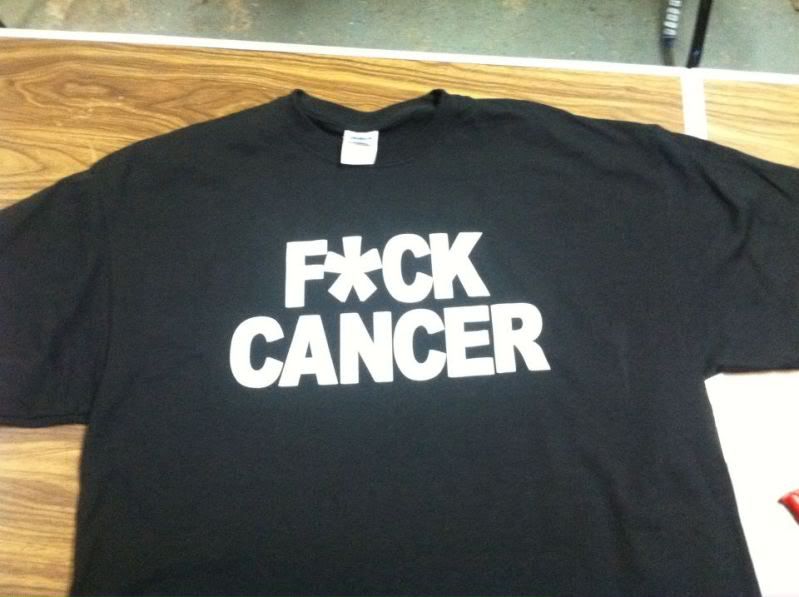 /

Wednesday, November 17, 2010
Why do people hate??
It is a sad day when people start attacking the parents of a young child battling any type of disease because they are upset over the fact that her parents do fundraiser to help with medical costs and expenses.Because of these people and the fact that im tired of being accused of *using* my child to get things/money from people i have deleted the girls christmas wish list that so many of you asked me to post.I know the economy is hard on everyone right now and i know alot of people are worse off then we are and really if people didnt want to help they wouldnt have offered BUT i will find a way to help my children without having to be accused of anything from here on out.Yes we have had fundraisers for Audrianna just like every other family with a sick child has.What people dont understand is that there are so many other expenses other then insurance related ones when you have a sick child and life doesnt stop, the bills keep coming,just because you cant work because you have to stay home and take care of your child doesnt mean the rest of the world stops turning. There are gas expenses(which thank god now we have help with),food expenses,toys to make your child stop crying because you would give them anything to make them hurt less, Hotels,all things not convered by any type of insurance that you still have to pay.Where do people think this money comes from if not from fundraisers?? Audrianna spent 4 months in philly undergoing tandem stem cell transplants, that was 4 months we werent at home, 4 months we had to eat somewhere other then our house, gas back and forth to philly for my husband and all these things add up, its not like we have thousands of dollars in the bank or drive a fancy car or even a new car, we have a beater car for hubs work, and a 7yr old truck that i have put 50,000 miles on in 2yrs driving back and forth to treatments for my sick child!!!!I wish to god i could say this was a nightmare and we woke up and she had never been sick and our lives were normal(whatever that means)again, but unfortunately i cant and i really wish people would leave us alone. We are only trying to survive and provide for our child and our family the best we can.I am sitting here seriously thinking of deleting Audrianna's Wish page because of all this and i really wanted to convert it to a non-profit as soon as i could raise the funds to do that so i could start helping other families like ours,but i dont know, im so depressed and sad that people are really posting evil things on her fundraiser page:( I did not ask for this fundraiser, a very nice family that follows audrianna on her wish page and has met her numerous times and held a fundraiser for her once before asked me if they could hold another one for her.I love Larry and Katie and i was thrilled when they asked if they could once again sponsor audrianna because they love her, i dont know why this has to be such a problem for other people,really is it jealousy or are they just that sad? I have helped many people on audri's wish page, i am forever posting things for other children and other families and nobody says anything about that, BUT let me post a fundraiser for my own child and im being GREEDY and EXPLOITING my child for money...wtf that's just so wrong. My family will have a great christmas do you want to know why...BECAUSE WE WILL BE TOGETHER AND OUR DAUGHTER IS ALIVE,SOMETHING WE WERE TOLD ALMOST 2YRS AGO THAT SHE WOULDNT BE....so even if there are only a few things under the tree and a cake for baby jesus, my kids and i will be happy. Now for all of you that are so unhappy in your own lives that you have to attack us and belittle us do me a favor....GO AWAY AND GROW UP.